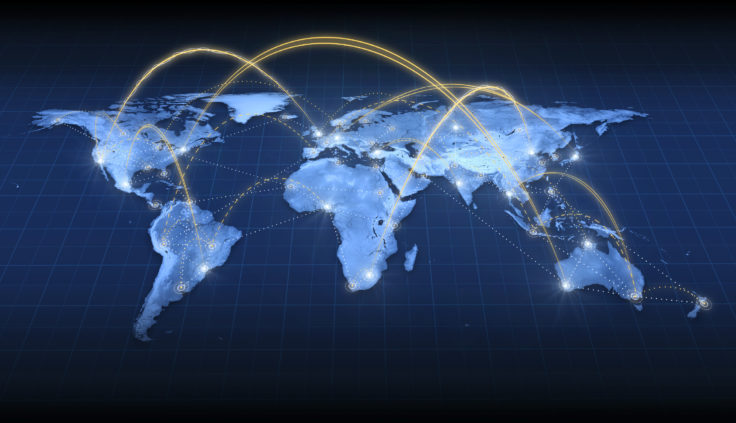 Offerta di tirocinio: Guild Capital
Posted By : Redazione SSML
Guild Capital ricerca un tirocinante capace di lavorare sulla comunicazione, sui social media (linkedin, facebook etc.) e che sappia creare e gestire un blog.
ALTRE INFORMAZIONI E POSIZIONI DISPONIBILI:
Guild would like to explore the opportunity to select a small number of candidates for short terms assignments.
Our projects are 3-4 months long in average and mostly based in London, Italy, Ukraine or Russia.

We are interested in undergraduate students with at least a valid Schengen visa and able to travel at short notice.

Most of the work can be executed remotely (from a PC or using a simple phone connection) but some traveling is required to familiarize with the rest of the team and the specific project requirements.

The ideal profile is a student with the following features:
1. honesty
2. reliability (needs to able to balance work and study life)
3. willingness to learn and open minded

Please note: we usually do not require sector or technical know how (unless there is a specific team manager requirement) as we prefer our own internal training program which is much more focused.
If the candidates are required to attend the internal training, their schedule could become more intense and we will discuss with you a plan of action.

Currently we have the following opening:

1. Real Estate Project: Pisa
Language skills required: Italian and Excellent Written/Oral English
Sector: Financial analysis
Object: the candidate must be able to write a financial data presentation in English collecting data from Italian language files and presentations.

Other Skills: this is a technical role so we would expect a sound understanding corporate and financial ratios and a solid excel expertise for graphing and display.

2. Junior Brand Ambassador (Fashion/Luxury sector advisory): Paris/Milan
Language skills required: Basic English, Perfect Russian/Ukrainian
Sector: Fashion Logistics and Advisory
Object: become an active participant in the marketing unit to support team in organizing marketing services and logistics in the Fashion/Luxury sector for Russian buyers. Frequent travels to Paris/Milan.
Other Skills: Good presence and ability to interact with clients/speak in public at events or conferences.

3.Compliance & Client Presentations: Rome/London 

Language skills required: English/Italian/Russian
Sector: Team Assistance – Compliance
Object: to organize Italian team logistics (expenses, invoices, etc) and power point presentations.
Other skills: Ability to use power point/Office tools. Ability to assist team managers in client presentations and interact with legal and administration teams in London. Attention to details and reliability. Good presentation skills.

INFO: http://guild-capital.com/
Per presentare la propria candidatura contattare la segreteria studenti.